What's the difference?

Almost every used car operation has some form of certified program to guarantee a product, so aren't they equal?

The answer is NO!!!

The only place AUTHORIZED to "Factory Certify" a used car is a Franchise New Vehicle Dealership.


For example,
Antelope Valley Ford
is the
only factory authorized
dealership in the Antelope Valley to have "Ford Factory Certified Pre-Owned" Ford used vehicles. Any other used car operation can sell used Fords, but they can't "Factory Certify" them.
AV Ford is audited by the factory of Ford Motor Company to complete a
172-point inspection
and maintain compliance each month that includes factory inspections. Competing used vehicle lots don't have to follow similar rules, laws, or guidelines.
A small sample of those factory rules include having 2 programmed keys, owner's manual, floor mats, matched tires in good condition, measured brake condition at 50% or better life, all factory parts must be used for reconditioning, and everything must be completed by a factory trained certified technician.
Why does that matter? Should a customer really be concerned about who inspected their vehicle?
How do you feel about paying $20k for a used car and getting only 1 key? How about mismatched tires with poor tread left? How about the oil change and new filter? Was it done properly...or at all?
There is not any law that says a car lot needs to do anything extra to protect your purchase and your family. The only thing that the buyer's guide says is that the car needs to be able to stop, lights and turn signals need to function, and the horn needs to honk.
Don't you want more?


Factory Certified Benefits: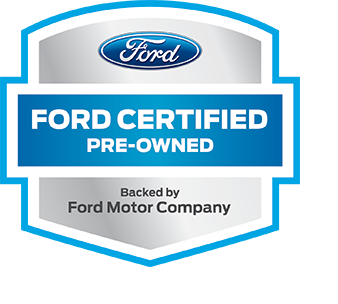 Ford Factory Certified Pre-Owned vehicles come with a
7 year/100,000 mile Powertrain Limited Warranty with a 1 year/12,000 mile Comprehensive Warranty (Lincolns receive 6 year/100,000 mile Comprehensive Warranty)
. This means that for 1 year or 12,000 miles, Ford Motor Company (at
any
Ford Franchise Dealership) will cover
any
failed part similar to a new car warranty guidelines (less the $100 deductible)
and
the warranty extends to the engine and transmission for up to 7 years or 100,000 miles.
Another big difference when purchasing a Ford Factory Certified Pre-Owned Vehicle is the opportunity to
wrap or increase the coverage of the factory warranty to include the rest of the vehicle components up to the 100,000 miles or 7 years.
A Factory Authorized Dealership is the only place you can buy this. This will ensure that any problem that occurs during the 7 years or 100,000 miles of coverage will be repaired by a factory trained certified technician.
24 hour roadside assistance, rental coverage, and factory over site of the dealership making the repairs are all benefits you will receive.
Any other vehicle agency selling used Fords, or claiming to have their own certified program,
don't have the ability
to sell factory coverage of any type.
In closing, here is some customer advice. Don't be so quick to judge price and big selections. Affordable payments
don't help
when costly repairs might be in your near future, or may be poorly repaired by non-trained technicians using aftermarket parts.
Know the difference between "Ford Factory Certified Pre-Owned" and dealership backed programs before making your purchase decision.  
Don't be afraid to ask questions about the used car you are purchasing!